Diamond Wire & Beads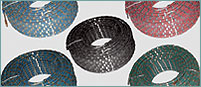 Diamond tool products manu-factured at our plant are highly qualitative and best in the application point of view. RDT can manufacture most of the diamond tools for mining, extraction and processing of granites and marbles.
Multi Wire & Slabbing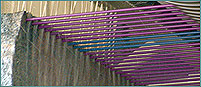 Diamond wire technology is leading the way for sawing/ cutting/slabbing of granite blocks. RDT recently developed a new product is called mini multi wire for slabbing of the granite blocks. This mini multi wire can cut the granite blocks...
Segements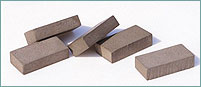 RDT specialize in segments for circular saws, gang saws and cut-off saws. We can manufacture and supply a range of segments based on their application. We can design customized segments as per customer specified geometry. We categorize the segments..